Submitted by Arts & Sciences Web Team on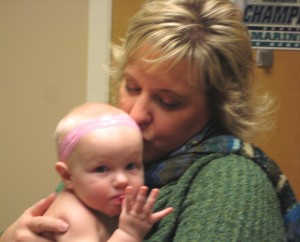 Lisa Dement-Schutt graduated from the Law, Societies, and Justice program in the spring of 2007. In addition to LSJ, she also majored in Political Science. Her research interest was the social progression of women and children through the courts; specifically the European courts. Toward the latter journey of her education, she became focused on "human trafficking" and accepted a joint internship with the United States Attorney's Office and the Seattle Police Department on Washington State's Human Trafficking Task Force. She later interned for State Senator Jeanne Kohl-Welles; the senator largely responsible for Washington State's human trafficking legislation. While she feels passionate about many of the courses she took during her time at the university, the class that she most closely related to was "Women's Rights as Human Rights" with Professor Cichowski. Her most profound experience while being in the LSJ program was the opportunity to travel abroad and be a part of LSJ Rome 2006. From July 2007 to February 2010, she worked for the United States Department of Labor as a federal investigator, ensuring democracy in organized labor by isolating, investigating and prosecuting cases of embezzlement and fraud. She has since taken a temporary leave from her career to raise her new daughter.
If you would like to contact Lisa, her email is mikelisa1969@comcast.net.