Submitted by Arts & Sciences Web Team on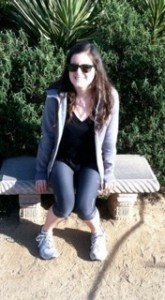 Alex Caggiano graduated from the Law, Societies, and Justice program in the spring of 2010. Her favorite class was "Crime, Politics and Power" with Professor Herbert, which piqued her interest in pursuing a legal career. She also thoroughly enjoyed the "Constitutional Law" course with Professor Lovell that also provided an interesting historical perspective. Alex gratefully gained employment at a family law firm in Seattle at the end of her senior year and worked there for over a year until she began law school at Seattle University last fall. Though she loved her experience with the firm (as well as in the "real world"), she hopes to head into the realm of criminal law and one day become a public defender. Until then, she loves being back in school and furthering her education.
If you would like to contact Alex, her email is acaggiano@mac.com.