Professor, Political Science; LSJ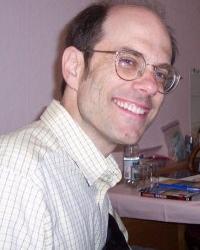 Biography
Ph.D., Political Science, Princeton, 1992
Jamie Mayerfeld is Professor of Political Science and Adjunct Professor in Law, Societies, and Justice. He is also faculty associate of the Center for Human Rights, and associate faculty member of the Program on Values. He received his PhD in politics from Princeton University in 1992. His primary research and teaching interests lie in political theory and human rights.
He is the author of the book Suffering and Moral Responsibility (1999) and several articles relating to human rights, international criminal law, nationalism, the history of political thought, and moral theory. Within the field of human rights, his articles have addressed the International Criminal Court, the European human rights system, the United States' use of torture after 9/11, and the need to uphold an absolute prohibition of torture. He is completing a book entitled The Architecture of Human Rights: Why Constitutional Government Requires International Human Rights Law, in which he argues that constitutional democracy is incomplete unless it is bolted into a system of international guarantees.
Courses he has taught in the LSJ program include International Human Rights, Theorizing Human Rights in the 21st Century, Human Rights and the Global Order, the Philosophy of Punishment, and Guantanamo and Its Legacy. He has received fellowships from Columbia Law School, Princeton University, and the UW Simpson Center for the Humanities.