Professor, Political Science; LSJ
Gordon Hirabayashi Professor for the Advancement of Citizenship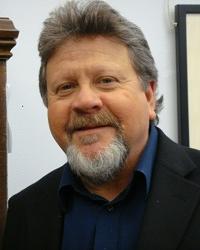 Biography
Ph.D., Political Science, UC Berkeley, 1983
Michael McCann is Gordon Hirabayashi Professor for the Advancement of Citizenship at the University of Washington. He served as Chair of the Political Science Department for three different terms between 1995 and 2018.  He was the leading architect and advocate of the Law, Societies, and Justice Department as well as the Comparative Law and Society Studies (CLASS) Center at UW starting in the late 1990s; he served as Director of both for a decade, until 2010. Professor McCann was a teacher and leader in the UW LSJ Rome Program in Comparative Legal Studies for a number of years, and he returned to the program in 2018.  He also served as Director of the Harry Bridges Center for Labor Studies from 2014 to 2018. 
Professor McCann's research focuses on the politics of rights and rights-based struggles for social justice, with an emphasis on challenges to race, gender, and class hierarchies. He also was an important figure in the interpretive turn toward scholarly analysis of legal discourse as a constitutive form of power. He is author of over sixty article-length publications and author, co-author, editor, or co-editor of eight books, including Rights at Work: Pay Equity Reform and the Politics of Legal Mobilization (Chicago, 1994) and (with William Haltom) Distorting the Law: Politics, Media, and the Litigation Crisis (Chicago, 2004); both books have won multiple (six total) professional awards. Professor McCann has won a variety of awards for conference papers and published articles as well. His most current book, with George Lovell, is Union by Law: Filipino American Labor Activists, Rights Radicalism, and Racial Capitalism (Chicago 2020).  The book documents the history of struggles for socioeconomic rights and social justice by Filipino immigrant workers in the western United States over the twentieth century, culminating in a devastating assassination of two dynamic young activist leaders and a U.S. Supreme Court ruling in 1989 (Wards Cove Packing Co. v. Atonio) that largely killed collective worker challenges to structural race and/or gender discrimination.
Professor McCann was awarded a Guggenheim Fellowship (2008), a Law and Public Affairs Program Fellowship at Princeton (2011-12), and numerous NSF and other research grants; he was elected as president of the U.S-based international Law and Society Association for 2011-13. He won a UW Distinguished Teaching Award (1989) and recently (2014) won the Landolt Distinguished Mentoring Award by the UW Graduate School.  He is an original member of the Steering Committee for the UW Center for Human Rights.   He looks forward to creating and teaching several new courses on the topics of rights based political advocacy and social change in the next few years.