Professor, LSJ/Political Science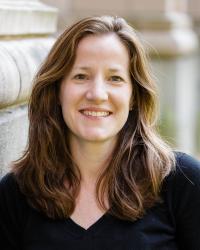 Biography
Rachel Cichowski (Ph.D., University of California, Irvine) is a Professor in the Departments of Political Science and Law, Societies, and Justice.
Her primary research interests include international law and courts, comparative judicial politics and constitutionalism, international human rights, international organization, legal mobilization and global policy and development.  Current research includes two National Science Foundation funded projects.  One is a collaborative effort, entitled Building Dynamic Research Communities in Global Legal Studies, and the other is entitled International Courts, Advocacy Groups and Human Rights Governance.  She is the author a The European Court and Civil Society (Cambridge University Press, 2007). Her research is published in edited volumes and in various journals, including Law & Society Review, Comparative Political Studies, Journal of European Public Policy, and Women & Politics.
Professor Cichowski teaches classes at both the undergraduate and PhD level in comparative and international law and politics; human rights; international organization; and global women's human rights and policy.