Submitted by Charlotte Anthony on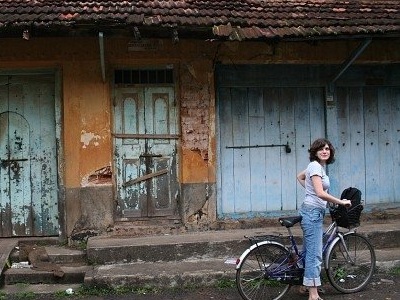 Last year, Jennifer Caldwell, a Law, Societies and Justice alumnus who was an active member in human rights work and advocating for fair trade and women's rights passed away in a car accident.
To honor her memory, the UW Center for Human Rights established the Jennifer Caldwell Fund in Human Rights for students who support human rights work with an international focus to help improve lives.
"She was an amazing student who poured her heart into many human rights activities," said Angelina Godoy, a LSJ faculty member and director of the UW Center for Human Rights and Helen H. Jackson Chair in Human Rights. "A lot of people came together to support work on ideas that she cared about.
After graduation, Caldwell received a Bonderman Fellowship, which she used to go to South Africa and become a leader in fostering responsible tourism. She was a volunteer for Fair Trade in Tourism South Africa which is an organization dedicated to fair wages, fair purchasing and respect for human rights.
The Caldwell fund will be used to support Caldwell's passions—human rights work and the improvement of lives worldwide. The first two recipients of awards through the Caldwell Fund were awarded in May 2010 to two students dedicated to doing human rights work in Kenya.
For students interested in human rights work and continuing the work that Caldwell was working on, proposals to submit a project with a strong social justice focus will be due on March 25.
"She was a member of our community and I think it is important for our community to honor her memory in that way," said Godoy.
To learn more about the Jennifer Caldwell Fund in Human Rights, contact Angelina Godoy at agodoy@uw.edu or visit http://jsis.washington.edu/humanrights/students/caldwellfund.shtml
This article was composed by Charlotte Anthony.