Professor, LSJ/International Studies; Helen H. Jackson Chair in Human Rights; Director, Center for Human Rights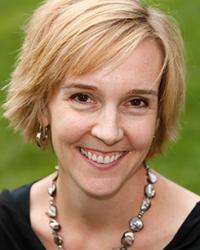 Biography
Angelina Snodgrass Godoy is a Professor in Law, Societies, and Justice and the Jackson School of International Studies. She is a sociologist by training (MA and PhD, UC Berkeley; BA Harvard) whose research focuses on human rights in Latin America. Prior to pursuing her doctorate, she worked at Amnesty International, and she credits her experiences among human rights activists – at Amnesty as well as many other organizations -- as the principal inspiration behind her work.
At the University of Washington, Professor Godoy serves as Helen H. Jackson Endowed Chair in Human Rights and founding Director of the Center for Human Rights. The UWCHR is an interdisciplinary center that promotes teaching, research, and engagement across the curriculum in all three UW campuses, and in partnership with local, national, and international organizations actively working for human rights. Professor Godoy also teaches undergraduate and graduate courses in human rights in both Law, Societies, and Justice and in the Jackson School of International Studies.
Professor Godoy is the author of two books published by Stanford University Press. The first, Popular Injustice: Violence, Community, and Law in Latin America (2006), examines the phenomena of vigilante justice in the wake of contemporary crime waves, especially in Guatemala. More recently, she authored Of Medicines and Markets: Intellectual Property and Human Rights in the Free Trade Era (2013), a comparative study of the politics around health and trade in Costa Rica, El Salvador, and Guatemala. She has also written numerous articles on these and other topics for both scholarly and general audiences.
Professor Godoy is also the proud recipient of the University of Washington's 2014 Outstanding Public Service Award.