Department Chair, Professor, LSJ/Sociology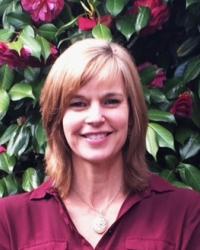 Contact Information
Office Hours:
Wednesdays 1pm-3pm and by appointment
Biography
Ph.D., University of California at Los Angeles, 1994
M.A., University of California at Los Angeles, 1989
B.A., University of California at San Diego, 1986
Katherine Beckett is Chair and Professor in the Department of Law, Societies, and Justice and S. Frank Miyamoto Professor of Sociology at the University of Washington. She is also a faculty associate and steering committee member of the University of Washington's Center for Human Rights.
Professor Beckett's research analyzes the causes and consequences of criminal legal changes and penal practices. Her research projects have explored the consequences of criminal justice expansion for social inequality, the role of race in drug law enforcement and the administration of the death penalty in Washington State, the assessment of fees and fines, the transformation of urban social control practices in the United States, the proliferation of long and life sentences, and the politics of urban disorder. She is the author of numerous articles and three books on these topics.
Professor Beckett has worked closely with a number of civic organizations, including the Public Defender Association, the Concerned Lifer's Organization, the Racial Disparity Project, and Columbia Legal Services. 
Professor Beckett's work has been supported by the National Science Foundation, Allen Family Foundation, the Ford Foundation, the Washington State Minority & Justice Commission, the Open Society Institute, and others. She has received numerous awards for her research, teaching and service work, including the University of Washington's Public Service Award. She was elected to membership in the Washington State Academy of Sciences in 2016.